Andy Hillstrand is a well-known American fisherman. He worked onboard the Time Bandit fishing vessel along with his older brother. After that, he joined the Deadliest Catch documentary series, where they feature the life of crab fishermen in the Alaskan waters. This expedition in the Bering Sea provided Andy the opportunity to explore his skills regarding crab fishing.
Today, we will discuss Andy's Net worth, his wife, and his career.
Andy Hillstrand Net Worth
Andy has an estimated net worth of $2 million which he accumulated through diligence. He has been fishing his entire life. The skills Andy learned are worth a lot when it comes to tv series. At first, he used to earn just $15000, but it's now upgraded to $40000 per annum.
His skills earned him a place in Deadliest Catch, which is a documentary about crab fishing. While there, he was part of the crew since the second season.
However, by the time it reached the thirteenth season, he was earning $50,000 per episode. Currently, Andy has a business related to raising horses. He earns $15,000 per ranch horse. His earning also comes from writing, and side businesses.
Andy Hillstrand Wife and Kids
Life on the sea makes it difficult to sustain a marriage. Despite all the difficulties it causes, Andy's wife, Sabrina Hillstrand, lives through it, looking at the bright side. While he was just 19, he attended a party in Homer. It was a regular party, and Andy certainly wasn't planning to meet his future partner there.
However, the two liked each other the moment they first met. From that point onwards, they started dating, and it went on for over five years.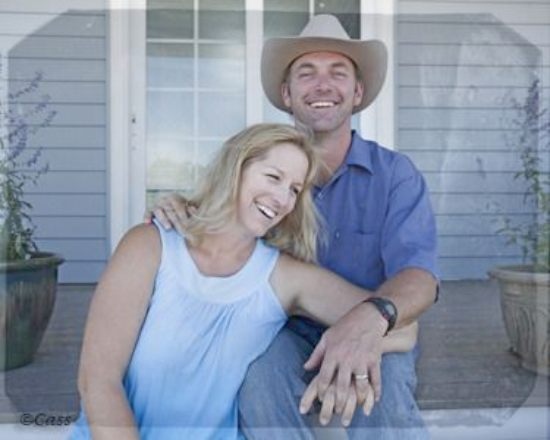 After five years of living together, Andy and Sabrina married. It could be this deep love that keeps the couple together. The couple has been together for 33 years now. They have two daughters- Cassandra, called Cassie, and Chelsea Hillstrand. Despite being with his lovely wife and daughters, Andy mainly remained on the seas. Currently, the retired tv personality lives with his family.
Wiki and Career
Andy grew up in a family of fishermen dreaming of making a big catch someday. He used to go fishing whenever the opportunity presented. The first time he went fishing, he was just seven years old.
In 2006, Andy joined the Deadliest Catch crew and went on his crab fishing expedition. His tv career went till 2016. Then he decided to work in the horse ranch business and retired from the fishing career.